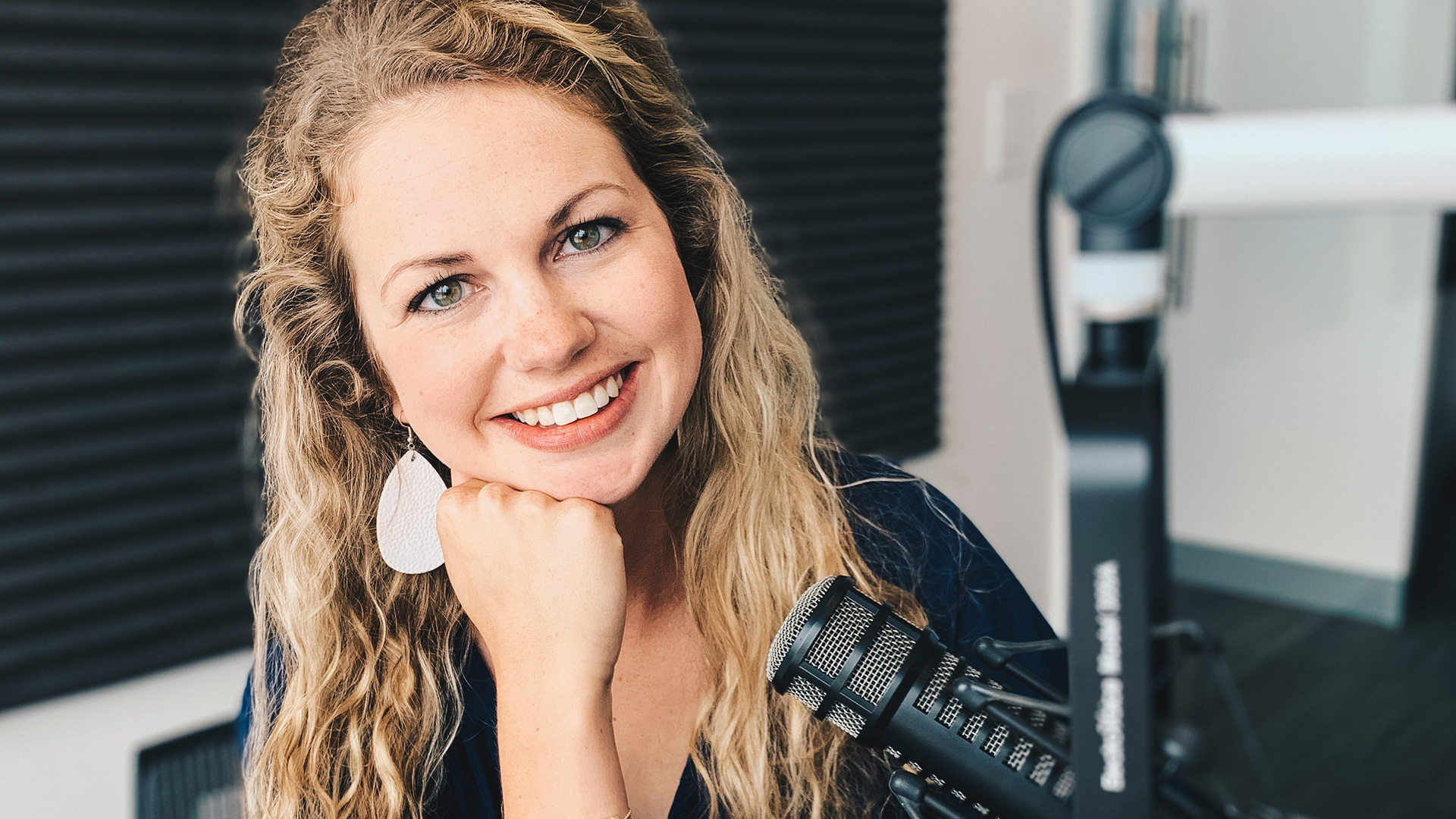 Anyone who meets Emily Frenzen can tell she is a truly gifted storyteller. Through her uncanny ability to make anyone feel at ease in front of a camera or microphone, she asks questions that reveal truths each entrepreneur has found about life and business alike. As she guides you through each episode to experience a different perspective of entrepreneurship, you will be encouraged to look deeper within yourself to find the innovator, disrupter, and changemaker inside of you.
We can tell you about our gritty, passionate people, but we want you to hear the stories of these exceptional men and women straight from the source.
Shaye Koester:
Casual Cattle Conversations
Shaye Koester is the owner and host of the Casual Cattle Conversations. "I started in my dorm room," she says. Shaye's passion for ranching and innovation led her to create a platform for rancher-to-rancher education and storytelling.
Kara Sousek:
Hundred Hills Vineyards
"What am I going to bring back to my family farm that's unique to me, that plays to my strengths, that I can give back and carry on?" Engler Alum Kara Sousek asked herself this question, and Hundred Hills Vineyards was born.
Aaron Rerucha:
Owbows Furniture
Engler alum Aaron Rerucha and his family live in Bellwood, Nebraska. Custom woodworking is Aaron's full-time business, but click play to learn how his calling is centered on a greater purpose.
Isabella Jacobsen:
Home to Heart Bakery
Home to Heart Bakery was created by Isabella Jacobsen during the 2020 pandemic. Isabella Jacobsen is a California native with a heart for baking sweet treats from her home. Place an order by sending an Instagram message: www.instagram.com/hometoheartbakery/
Hannah Esch:
Oak Barn Beef
"When a third-grader from a rural community told me that eggs come from cows because they're next to the milk in the grocery store, I realized the huge gap between the producers and consumers, and the opportunity that I have to connect people." Meet Hannah Esch, owner of Oak Barn Beef. 
Sydney D'Huyvetter:
Lux Contracting
We asked a member of Sydney D'Huyvetter's crew what it's like to be part of LUX Contracting. He described Sydney as "One of the craziest, hardest workers I've ever seen. He likes to go from dark to dark."
Hailey Coufal:
Singing by Coufal
Listen to Hailey Coufal, the founder and voice behind Singing by Coufal, sing her story. Hailey carries sunshine with her wherever she goes — whether it's singing at a wedding or passing a fellow student on campus.
Chance Chrisman:
Chrisman Woodworking
Meet Chance Chrisman, a fourth generation farmer and rancher. Chance delivers custom orders for his clients as the owner of Chrisman Woodworking.
Matt and Joe Brugger:
Upstream Farms
Meet Matthew Brugger and Joseph Brugger, the passionate co-founders of Upstream Farms. Learn more about how they combined their skills and knowledge to make their business come to life.
Engler Entrepreneur Series
The Entrepreneur's Mindset With The Engler Entrepreneurship Program (Part 1)
So, you're curious to learn what entrepreneurship is all about? In Part 1 of this series with DoSpace, Tom Field shares how to cultivate an entrepreneurial mindset.
Engler Entrepreneurship Series: Finding a Business Idea (Part 2)
So, you want to start a business? In Part 2 of this series with DoSpace, Brennan Costello shares how to find a business idea by solving a problem.
Engler Entrepreneurship Series: Taking the First Step (Part 3)
So, you have a business idea? In Part 3 of this series with DoSpace, Dave Lambe shares how to take the first step to build your own side-hustle or enterprise.
Engler Entrepreneurship Series: Panel (Part 4)
So, you're hungry to learn more about entrepreneurship? In Part 4 of this series with DoSpace, Tom Field introduces entrepreneurs at many stages, working in diverse industries.
The Entrepreneurial Minute with Tom Field
Boundaries
You can't win if you don't cross the line. On the outside of the line, you aren't in the game. When you cross the line, you are in the game.
The Script
Business owners: Write the script, but let your team live the story.
Barn Blindness
Bring clarity to a cloudy business picture — seek advice and a fresh look from those outside of your area of expertise.
Gameday
Wins on gameday are born of grit. Game day is only successful if we put in the work required, regardless of your industry.
Rowing
Anything is possible when a group of people work in harmony.
The Map
There is more risk with the road less traveled but do you want to follow someone else's map or pave your own path?
Jack Sparrow Perspective
Are you thinking abundantly? Perspective and attitude are critical.
©2023 Engler, all rights reserved.